Restoration & Extension in Cheshire 
Before and After Restoration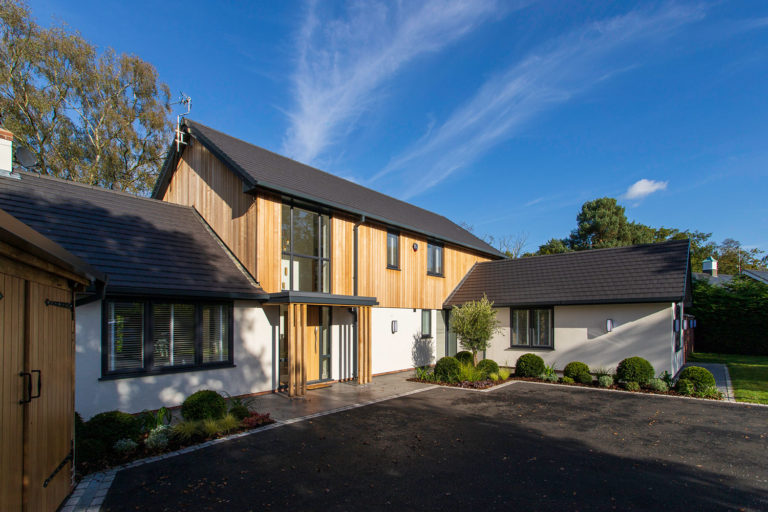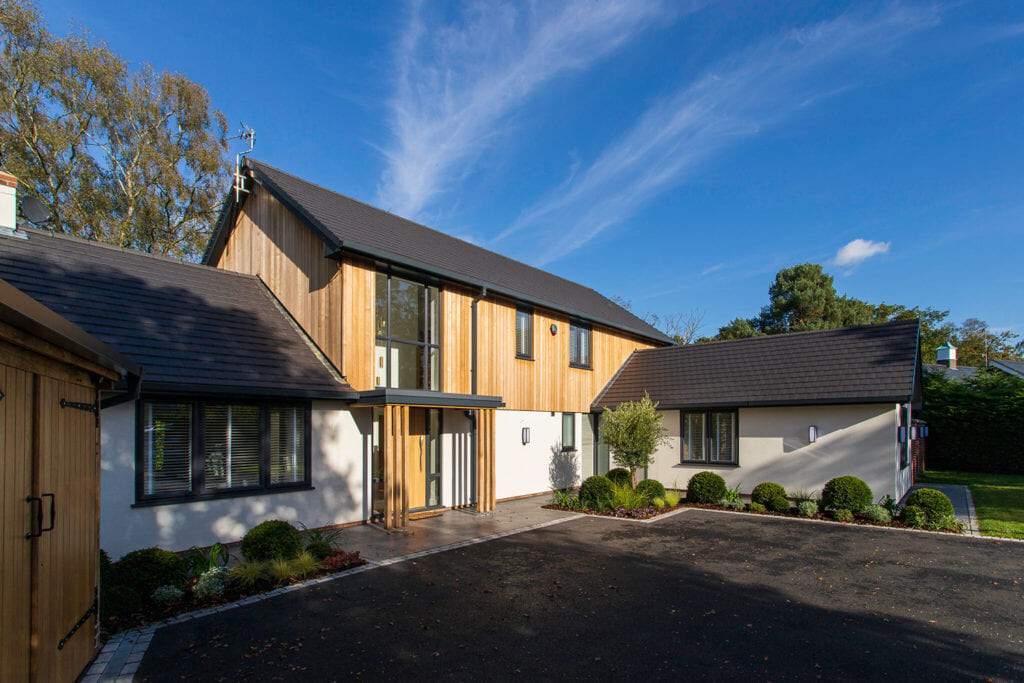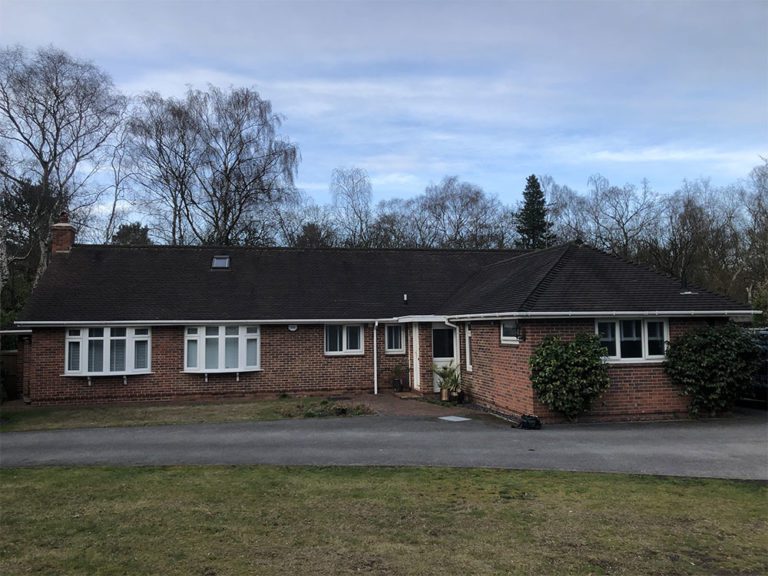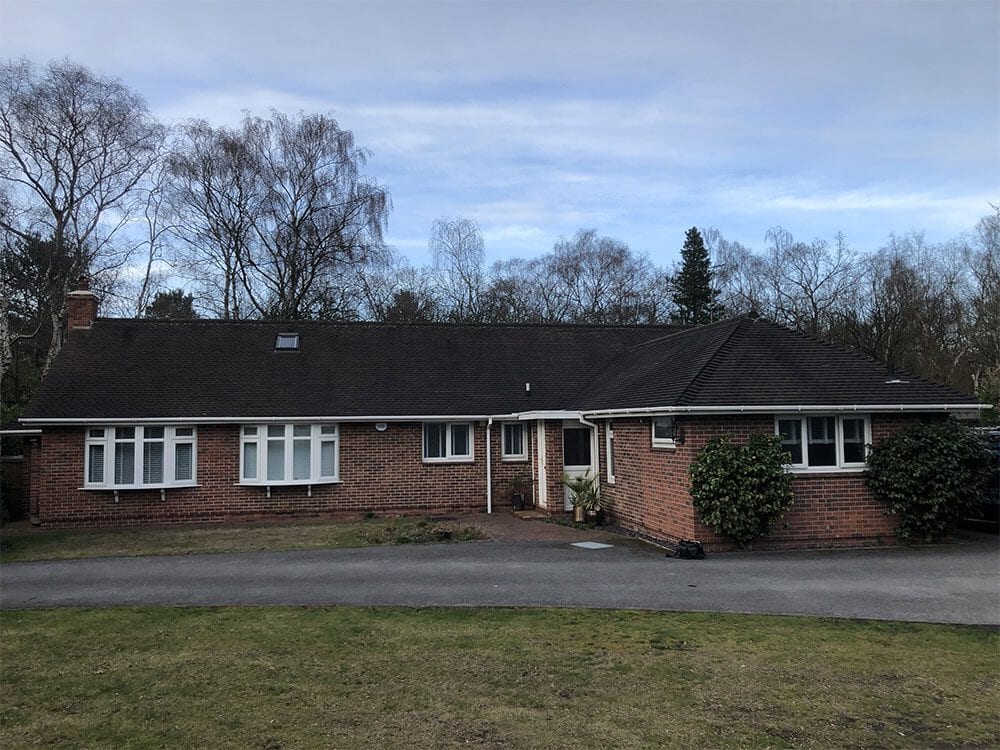 This project involves the restoration and extension of a 1960's bungalow to create a two-storey family dwelling and forever home.
The property sits just off the road. The woodland set the inspiration for the introduction of the use of timber within the design of the dwelling. Both the oak frame living room as well as the timber clad first floor which is juxtaposed against the render of the ground floor for contrast.
The dark grey windows, aluminium gutter and roof tiles all help to provide a contemporary dwelling that sits well within the rural woodland landscape.
Our design involved extending the property to the rear to enable the creation of a large open plan kitchen living dining area that projects in part into the rear garden providing strong visual and physical connection into the garden space and the woodland behind. This extension and the roof light within it brought much needed light into this north facing space. 
We also added a first floor to the existing dwelling providing three bedrooms and two bathrooms for the use of the family with two additional bedrooms at ground floor; the existing attached garage was rebuilt to provide a gym and utility room with access to a courtyard space.
The reminder of the property was excessively refurbished into a spectacular luxurious home. 
Externally a new oak frame garage was introduced along with extensive landscaping alterations.
The contractor Hough Construction Ltd did a fantastic job with the build along with excellent work from the interior designer Interior Motives, landscape designer Creative Cheshire Gardens and most importantly a truly fantastic client who put so much of themselves into the idyllic forever home.